Want to join DreamBuilder?
DreamBuilder Login
What is DreamBuilder?
DreamBuilder: The Women's Business Creator is a unique online business skills training and certification course available for free via the internet anytime, anywhere.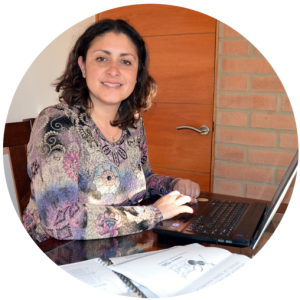 13 courses teach the basics of starting and growing a business, including topics such as marketing, pricing, and management.
Each course is guided by Alma, a fictional character who owns her own business. Alma shares her own experiences and knowledge.
Courses also include testimonials from successful women entrepreneurs, quizzes, and interactive games.
An animated series interspersed throughout the program entertains, reinforces lessons learned, and inspires learners.
A Business Plan Generator, embedded in the program, creates a personalized, editable business plan that the entrepreneurs can use to seek support for their business.
The program includes innovative resources for the participants, including discussion boards, messaging, sample business forms, and useful templates.
Why DreamBuilder?
Empowering women through education provides opportunities for them to live more productive lives and enables the development of healthier, more sustainable communities.
Women reinvest 90% of their incomes in their families and communities (compared with 30% to 40% for men). Women do 66% of the world's work, yet they only earn 10% of the world's income. Continuing education helps close this gap.
"As a new entrepreneur, I was anxious and overwhelmed with how to start a business. DreamBuilder has been a guide leading me step-by-step on my journey to becoming a business owner. The program has been awesome because it takes the unknown, explains it, and then applies it to a real life business scenario. Plus, it's very interactive and easy to follow along, helping with the business plan process. I have completed the program and because of its many tools, I will be able to review again any section to keep me on track for a successful business. DreamBuilder: The best tool for new entrepreneurs and follow-up tool for experienced entrepreneurs!"

– PARIS MOCK CLIENT, ACE WOMEN'S BUSINESS CENTER
Initiate Prosperity
Users who have completed DreamBuilder qualify for the Initiate Prosperity program.