About Speed Coaching: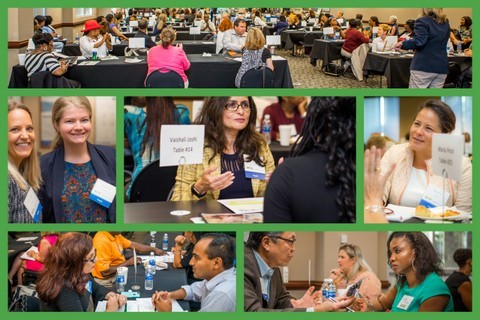 Meet one-on-one with successful business coaches in 30-minute increments to discuss strategies and solutions that are right for your business. Participants rotate among volunteer coaches throughout the evening with the opportunity to complete up to four 30-minute coaching sessions.
Speed Coaching is speed dating with an entrepreneurial twist! This is a unique opportunity for interactive access to business and financial experts under one roof.
Coaching will include experts in the following fields of expertise:
Financial Readiness
Loan Requirements, Cash Flow/Forecasting, Business Planning, Tax Strategies, Personal & Business Credit, and more!
Marketing
Branding, Advertising, Social Media, Public Relations, and more!
Sources of Funding
Traditional Loans, Micro Loans, Angel Investing, Crowd Funding, and more!
Sales Strategy
How to Generate Leads, Goal Setting, Building Relationships and Winning Customers, Customer Retention, and more!
Legal & Licensing
Business Structure, Business Laws & Regulations, Business Licenses, and more!
Financial Growth
Maximizing Profits, Increasing Revenue, Growing Your Business Finances, and more!
Human Resources
Recruitment Strategy, Payroll & Administration, Organizational Culture, Compliance, and more!
Contracting & Certification
Women and Minority Certifications, How to do Business with the Government & Corporate America, and more!
Thurs., August 23, 2018
5:30 PM – 9:00 PM
Norcross Cultural Arts & Community Center Ballroom
10 College Street, NW
Norcross, GA 30071
Heavy hors-d'oeuvres will be served
For information contact us at:
acewbc@aceloans.org
(678) 335-5600 #3