About Speed Coaching: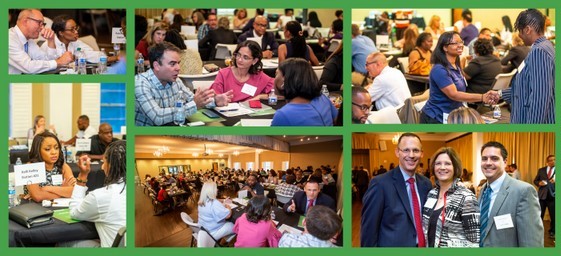 Speed Coaching is speed dating with an entrepreneurial twist! This is a unique opportunity for interactive access to business and financial experts under one roof. Meet one-on-one with successful business coaches in 30-minute increments to discuss strategies and solutions that are right for your business.
As one of the ACE's Speed Coaching coaches previously, I had a blast! Meeting and connecting with inspiring entrepreneurs and business professionals who were ready to take their goals to either start their business or improve their brand/business was impressive! I had the honor to provide even more value and strategies then and I am grateful for the opportunity again. The organizer of the event and team involved did an amazing job providing the tools and resources. It's an opportunity you don't want to miss if you're an entrepreneur and business professional!
Ires Alliston – CEO and Personality Branding Expert and Coach 
The speed coaching event with ACE was an incredible way to connect with entrepreneurs and offer them advice in guidance to help move them forward toward their goals. It was a great way to give back, donate my time and hear what their questions and struggles were. I enjoyed it immensely and left feeling inspired by everyone I met!
Kathryn Sabol, Business Coach
Participants rotate among three volunteer coaches throughout the evening, topics include:
Financial
Loan Requirements, Cash Flow/Forecasting, Financial Management and Personal & Business Credit.
Marketing
Branding, Advertising, Social Media and Public Relations.
Sources of Funding
Traditional Loans, Micro Loans, Angel Investing and Crowd Funding.
Sales Strategy
How to Generate Leads, Goal Setting, Building Relationships, Winning Customers and Retention.
Business Operations
Business Structure, Business Laws & Regulations, Taxes and Insurances.
Financial Growth
Maximizing Profits, Increasing Revenue and Growing Business Finances.
Start Ups
Steps to Start a Business, Business Idea Evaluation and Business Licenses.
Contracting & Certification
Women & Minority Certifications, How to do Business with the Government & Corporate America.
Thurs., August 15, 2019
5:30 PM – 8:30 PM
Grand Salon
Le Meridien Atlanta Perimeter Hotel
111 Perimeter Center West
Atlanta, GA 30346
Heavy hors-d'oeuvres will be served
For information contact us at:
acewbc@aceloans.org
(678) 335-5600 #3
Admission
Early Bird Registration (through July 5th): $30
Registration (between July 6th and July 31st): $40
Late Registration (between August 1st and August 8th): $50
No Walk-Ins Accepted. Space is Limited.