COVID-19 Business Resources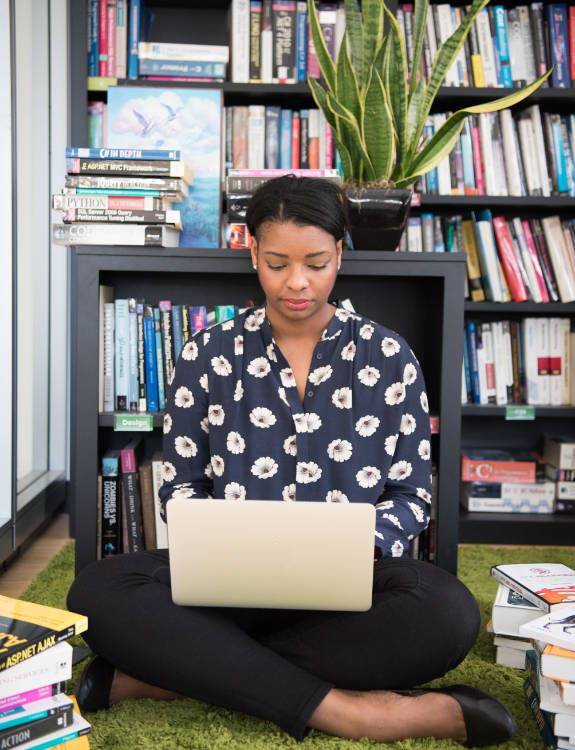 Provided by the ACE Women's Business Center
ACE Women's Business Center will continuously update these resources to provide you with the best information to aid your small business during this time. To ensure the health and safety of our clients and staff, ACE is being proactive by making a few adjustments to our regular business practices. All of our training programs will be presented by webinar and individual consultations will be done by telephone or videoconferencing.
We look forward to continuing to assist Georgia's entrepreneurs.
*This page will be updated as new content becomes available*
SBA COVID-19 Relief Options
SBA Express Bridge Loans
Express Bridge Loan Pilot Program allows small businesses who currently have a business relationship with an SBA Express Lender to access up to $25,000 quickly. These loans can provide vital economic support to small businesses to help overcome the temporary loss of revenue they are experiencing and can be a term loan or used to bridge the gap while applying for a direct SBA Economic Injury Disaster Loan.
SBA Debt Relief
As part of our coronavirus debt relief efforts, the SBA will pay 6 months of principal, interest, and any associated fees that borrowers owe for all current 7(a), 504, and Microloans in regular servicing status as well as new 7(a), 504, and Microloans disbursed prior to September 27, 2020.
Click here for the Small Business Owner's Guide to the CARES Act.
Economic Disaster Loan Program (EIDL)
SBA's Economic Injury Disaster Loans for Eligible Small Businesses and Non-Profits Impacted by COVID-19 Pandemic
SBA's Economic Injury Disaster Loans (or working capital loans) are available to small businesses, small agricultural cooperatives, small aquaculture businesses, and most private non-profit organizations up to $2M with $10,000 upfront to cover expenses while they wait for a loan decision on the EIDL, up to 30-year term at 3.75% for-profit companies and 2.75% for non-profits. Applications will be accepted until the end of 2020.
If you have questions about your EIDL application status contact the SBA's Customer Service Center: 1 (800) 659-2955 or email disastercustomerservice@sba.gov
Navigating Your Business Through COVID-19
Travelers announced the launch of a robust suite of industry-leading risk management resources to help businesses safely reopen amid the COVID-19 pandemic. The resources include a series of webinars, articles, podcasts and interactive tools designed to provide straightforward guidance on protecting employees, customers and property as businesses resume operations.
The Red Backpack Fund: Spanx and the Spanx by Sara Blakely Foundation have been dedicated to elevating and supporting women through entrepreneurship. The application will open on May 4th. Who is eligible to apply? Majority women-owned businesses and nonprofits with annual revenues less than $5M and with fewer than 50 individuals on staff. Businesses must be in good standing and incorporated as a legal entity and be able to demonstrate that the COVID-19 pandemic is causing hardship.
Google Ads COVID-19 Small Business Ad Credit Program
To help alleviate some of the costs for small and medium-sized businesses (SMBs) to stay in touch with their customers during this challenging time, Google is giving small businesses $340 million in ad credits to businesses around the globe.
Hello Alice Business for All Emergency Grant
Hello Alice is offering $10,000 grants being distributed immediately to small business owners impacted by coronavirus, as part of our broader mission to ensure Business for All. In addition to funding, grant recipients will receive ongoing support from the Hello Alice community.