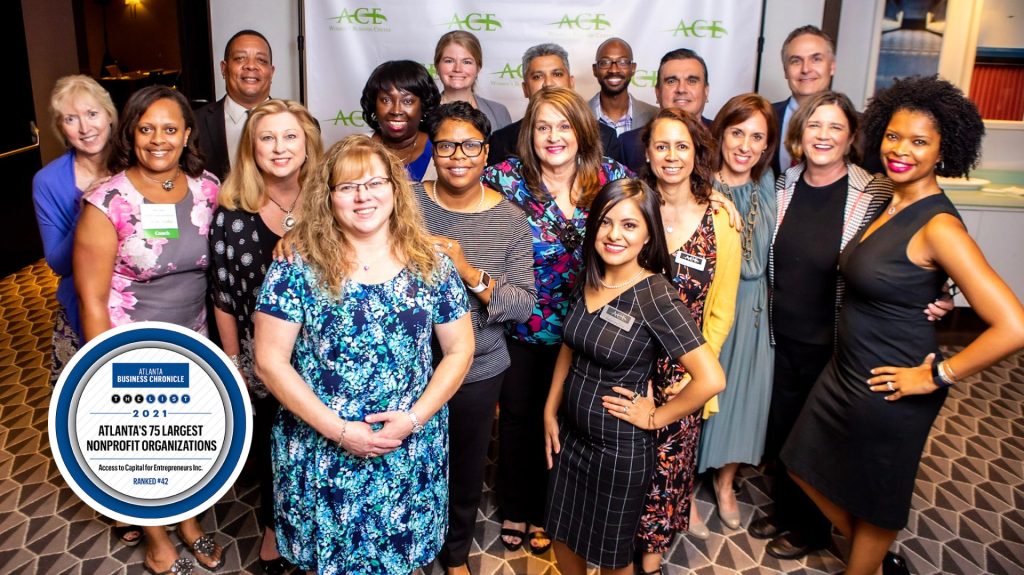 Why Choose ACE?
At ACE, we believe in our mission and want to strengthen our communities. ACE is also committed to maintaining a healthy work-life balance for all our employees and providing a competitive benefits package and wages.
If you want the opportunity to work with an innovative team and have input into the organization's development – keep reading!
---
Staff Spotlight
---
Top 10 Reasons to Work for ACE
Purposeful Mission
The mission of Access to Capital for Entrepreneurs, Inc. (ACE) is to provide community economic development to underserved people and communities. We are a non-profit organization that provides loans and business development resources to help its borrowers create and grow sustainable businesses that generate jobs.
Competitive Salaries and Benefits
We provide competitive salaries and benefits to include great health, vision and dental coverage, 401(k)-type investment plans including matching options, life and long-term care insurance. In addition to our salary and benefits package, we offer generous mileage and cell phone reimbursements.
Passionate Team
We are currently 36 strong – our Founder, some former bankers, some previously in corporate, some entrepreneurs, but all dedicated to the mission and enjoying this journey together. We're located all across Georgia but strive to be a supportive team that enjoys our work while making an impact.
Flexible Schedules and Work/Life Balance
We recognize that each employee has unique personal interests and responsibilities to balance with a busy work schedule. In addition to 15 paid holidays, and 15 vacation days to start, your manager may be able to offer you flexible work schedules and/or telework options to help you balance work and family.
Fast Growing, Dynamic Organization
ACE has grown exponentially in the past few years, helping Georgia's businesses when they needed it most. We've added additional staff and are investing in the latest technologies for lending and servicing our clients. Some of the primary benefits of working in a fast-growing company are the chance to attain expertise and grow alongside the business and the opportunity to contribute – to leave your mark!
Location, Location, Location
Many of our positions are work-from-home or hybrid positions. We currently have an office in the Russell Innovation Center for Entrepreneurs (RICE) in Atlanta, as well as a Women's Business Centers in Norcross and Savannah. Our back-office operations are handled out of our Cleveland office in the North Georgia mountains.
Professional Work Environment
Our work environment offers open communication and respect of individual contributions so employees are motivated and empowered to perform their job.
Diversity
We recognize the value of a diverse workforce and strive to ensure an environment where every individual can advance to his or her full potential.
Learning and Growth
Energetic and talented employees work together to collaborate with one another to create a continuous environment of learning. As the nature of our work continues to change and grow, we work to ensure our employees are prepared to meet the challenge. You will have the opportunity to hit the ground running, learning and gaining experience every day. Training and support is available and younger employees are encouraged to aim for leadership roles.
Influence on Policy
As a Community Development Financial Institution (CDFI), which by definition is 100 percent dedicated to delivering responsible, affordable lending to help low-income, low-wealth, and other disadvantaged people and communities join the economic mainstream — ACE has made it possible for financial institutions, foundations and other organizations not only to provide increased grant funding directly into metro Atlanta and Georgia but also to be assured that the monies will effectively help the underserved grow their businesses. As part of our operations, we help educate federal and state governments on the impact the CDFI industry has on the economy.
---
ACE is an Equal Opportunity Employer.