WBC Staff and Advisory Council: Metro Atlanta
Sandra Font, Director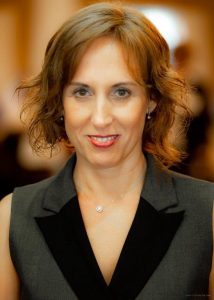 Sandra places her focus on people, and oh yes … she is chatty! To her, strangers are just friends she hasn't met! Since joining ACE in 2017, she has been persuasive and passionate as the Director of ACE Women's Business Center. She has 20 years' experience in nonprofits, having worked for the Georgia Hispanic Chamber of Commerce and Clearpoint Financial Solution on every conceivable type of assignment from implementing new projects, account management, fundraising, community relations, operations manager, thought leadership, business development … she has been around a bit! A team player by heart, Sandra has served on several boards and committees in the Atlanta area.
She is a graduate of Leadership Atlanta and the Regional Leadership Institute and holds a B.S. in Management. In 2008, she was recognized by the Atlanta Business Chronicle as one of the "100 Most Influential People in Atlanta". Born and raised in the region of Catalunya, Spain, her native languages are Catalan and Spanish. She retains a fierce loyalty to F.C. Barcelona … Força Barça! An avid traveler, she moved to the U.S. in 1997, and since then her heart is split between Barcelona, where her family lives, and Georgia. Sandra and her husband live in Johns Creek where they are raising their attentive teenagers, Julia and Alex when the Wi-Fi router is off.
Contact Information:
678-335- 5600 ext. 122
---
Alejandra Diaz, Program Coordinator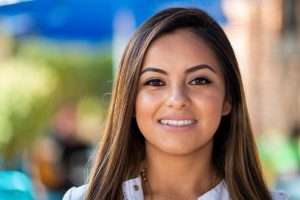 Alejandra was born in Mexico City, but raised in the peach state of Georgia. She joined ACE Women's Business Center (WBC) in 2017, and does a super job directing clients to the right person and helping keep our many ducks in a row. Providing information about ACE and the WBC is what she does best; clients appreciate her warm and gracious demeanor. Compassionate and dedicated would be the perfect attributes to describe Alejandra! She is the first person who clients meet or talk to at the WBC, and she ensures that everyone receives the best services they need. Previously, she worked as an Administrative Assistant for the City of Norcross overseeing the Cultural Arts and Community Center. We are fortunate that she decided to make the move to join our fun team, and now calls ACE WBC her home during the work week!  Alejandra and her husband moved to the Golden State a few years ago, but soon realized that Georgia, with all their peaches and peanuts, was their real home. They are now back in Duluth, raising their adorable and drama fanatic daughter, Audrina.
Contact Information:
678-335-5600 ext 120
---
Business Advisory Council Members
Cally D'Angelo, Gwinnett Chamber of Commerce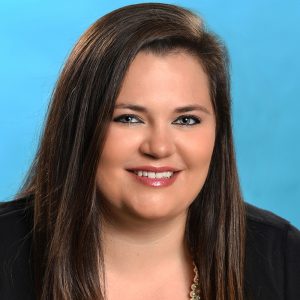 Cally D'Angelo has been in the nonprofit organization management industry for nearly 15 years, serving Chambers of Commerce all over the state of Georgia. She currently serves as the Senior Director of Membership Services & Small Business Initiatives at the Gwinnett Chamber. Prior, she has held positions at the Port Wentworth Chamber of Commerce & Visitors Center, Savannah Area Chamber of Commerce & Visit Savannah, Statesboro – Bulloch Chamber of Commerce & Development Authority and the Tybee Island Tourism Council, focusing on business development, entrepreneurship and small business, hospitality and tourism as well as programs and events.
---
Carolina Ramon, UGA, SBDC, Office of Minority Business Development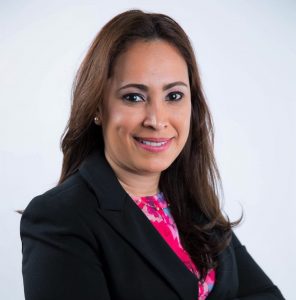 Ramon is the Director of the Office of Minority Business Development (OMBD) for the University of Georgia Small Business Development Center (SBDC). In this position, she oversees the delivery of training and consulting services for minority business owners in the state of Georgia. Before joining the SBDC's Office of Minority Business Development, Ramon served as Director of the Small Business Administration's WEDA Metropolitan Atlanta Women Business Center (MAWBC) for over six years. Ramon is an experienced small business counselor and certified federal procurement instructor with an extensive history of launching business enterprises, and designing entrepreneur programs. She holds a Bachelor in Marketing and a Masters of Business Administration with a concentration in Finance and Accounting from Georgia State University.
---
Sibyl Slade, LifePlan Financial Advisors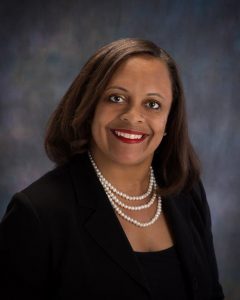 Slade, an independent financial advisor with LifePlan Financial Advisors, LLC, lends her 26 years of banking experience to provide personalized comprehensive financial planning and advisory services to small business owners and individual families throughout Georgia, New Jersey, and Texas and whereby she is a 2019 nominee for the Ladenburg Institute of Women & Finance. Prior to joining Commonwealth of Atlanta, Slade was a financial advisor with Waddell & Reed, where she was recognized as a recipient of Waddell & Reed's 2015 Pacesetter as well as received her Chartered Retirement Planning Counselor Designation.  A 21 year veteran of the Federal Reserve Bank of Atlanta, in this capacity, Slade served as a senior regional community development manager for the Atlanta Fed's community and economic development (CED) team whereby she provided regional and national input around these areas.
---