Women's Business Center Staff – Metro Atlanta
Sandra Font, Sr. Director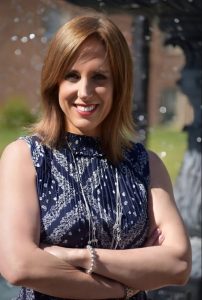 Since 2017 Sandra Font has overseen the overall management of the programs and day-to-day operations of ACE Women's Business Center. She helps women entrepreneurs reach their full potential by providing coaching, training, connections, and access to the resources they need to ensure businesses growth and success. She serves as the primary interface with SBA resource providers, governmental offices, business owners, non-profits, and funders. Since its inception in 2015, the WBC has served over 10,000 clients. Sandra has 25 years of non-profit experience. In 2009, she joined Consumer Credit Counseling Services d/b/a Clearpoint Financial Solutions, where she most recently was Director of Business Development for the Southeast Region. Sandra also held the positions of Community Relations Director and Operations Manager for Spanish Language Services. Prior to joining Clearpoint, Font worked for the Georgia Hispanic Chamber of Commerce for 11 years. She held various positions, most notably as Interim President in 2008 and Vice President & Chief Operating Officer from 2000 to 2008. In June 2008 she was recognized by the Atlanta Business Chronicle as one of the "100 Most Influential people in Atlanta". She is a graduate of the Leadership Atlanta Class of 2008 and a Graduate of Regional Leadership Institute, Class of 2006. She was born and raised    in Barcelona, Spain, and earned a B.S. degree in Management.
Contact Information:
678-335- 5600 ext. 122
---
Alejandra Diaz, Program Coordinator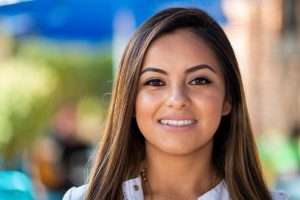 Alejandra Diaz joined ACE's Women's Business Center (WBC) in 2017. Her role is to empower women at all stages of their entrepreneurship journey. She oversees the trainings for small business owners, program coordination and administrative tasks. She is usually the first point of contact for women seeking assistance whether starting a business or expanding it. Depending on the needs of each client she refers them to attend a specific training, view on-demand webinars, provides loan requirements information, or connects them with a coach or to other resources. Alejandra also oversees the platforms used at the WBC to ensure that clients data is captured, saved, and reported accurately per SBA guidelines. Alejandra also engages in community outreach activities representing the WBC and promoting the services that are available for entrepreneurs. She previously worked with the City of Norcross as the Cultural Arts & Community Center Assistant, where she provided customer service and oversaw the center. Diaz is currently attending college to attain her Business Degree.
Contact Information:
678-335-5600 ext 120
---
Women's Business Center Advisory Board Members
Cally D'Angelo, Gwinnett Chamber of Commerce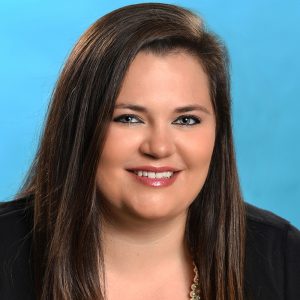 Cally D'Angelo, IOM is the Founder & Principal of Collective Edge and Founder & Lead Designer of Dialogue. Connecting collaboration & creativity, Collective Edge offers a comprehensive approach to advancing nonprofits priorities by bringing together both consulting + contracting. An avant-garde event agency, Dialogue elevates experiences through curating connection. Serving a wide-range of clients, it specializes in corporate, nonprofit, political and private occasions. Prior to evolving into an entrepreneur, she spent nearly the last 20 years in the Nonprofit Organization Management Industry, where she worked directly for Chambers of Commerce, most recently serving as the Vice President of Member Services at the Gwinnett Chamber. Being a business owner enables her to pursue passion projects, while utilizing her expertise. Civically engaged, she believes in paying it forward and currently/has served in variety of leadership positions.
---
Carolina Ramon, UGA, SBDC, Office of Multicultural Business Development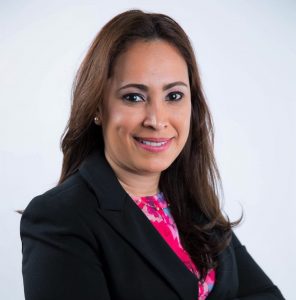 Carolina Ramon is the Director of Specialty Programs for the Office of Multicultural Business Development (OMBD) for the University of Georgia Small Business Development Center (SBDC). In this position, she oversees the delivery of training and consulting services for minority business owners in the state of Georgia. Before joining the SBDC's Office of Multicultural Business Development, Ramon served as Director of the Small Business Administration's WEDA Metropolitan Atlanta Women Business Center (MAWBC) for over six years. Ramon is an experienced small business counselor and certified federal procurement instructor with an extensive history of launching business enterprises, and designing entrepreneur programs. She holds a Bachelor in Marketing and a Masters of Business Administration with a concentration in Finance and Accounting from Georgia State University.
---
Sibyl Slade, IntegriVest Wealth Advisors, LLC. 
Sibyl Slade, is the President of IntegriVest Wealth Advisors, LLC. She lends her 28 years of banking and finance experience to provide personalized comprehensive financial planning and advisory services to small business owners and professionals. In 2019, she was a nominee for the Ladenburg Institute of Women & Finance. Prior to joining LifePlan Financial Advisors, Slade began her financial services career as a financial advisor with Waddell & Reed, where she was recognized as a recipient of Waddell & Reed's 2015 Pacesetter as well as received her Chartered Retirement Planning Counselor Designation. A 21-year veteran of the Federal Reserve Bank of Atlanta, in this capacity, Slade served as a senior regional community development manager.
---
Women's Business Center Coaches
Marc Parham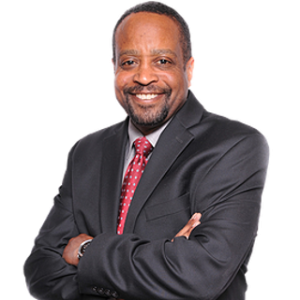 Marc Parham is a small business expert, professional speaker, radio host, and author of the book Yes I Can – Develop My Idea and Start My Own Business. He has been working for over 25 years to help people start and grow businesses. His mission is simple- to educate and coach people to start taking more control of their lives by building a business that they love. He helps business owners and executives to: Evaluate their skills and what they have to offer, develop the business idea and strategic plan to organize, get funded and market to the customers that need their products, and to implement a go-to-market strategy to build a business that they love.
---
Maria Rivera
Maria Rivera enjoys supporting entrepreneurs in all stages of the entrepreneurial cycle. She currently helps entrepreneurs with solving the problems that they are facing as a result of the pandemic disruption on their businesses, as well as, supporting those who wish to transition from traditional career paths to entrepreneurship, so that they can thrive now and/or in the future in spite of job markets in turmoil. She has an extensive swath of experience in all functional areas of business and has delivered professional services to businesses of all sizes ranging from small and medium private, family-owned businesses to large multinational corporations. She is as passionate about the entrepreneur and uncovering their real passion, as she is about the problems they want to solve, and wants to leverage her background and skills to build entrepreneurial mindset and help them plan, problem solve and flourish.
---