We are currently not accepting any additional TILT Loan Applications this year, 2019. Please explore our additional loan products.
TILT Forward Short-Term Working Capital Loan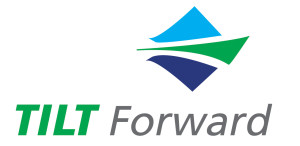 ACE is proud to be a part of TILT Forward, a national network of community lenders. ACE's participation in TILT Forward gives businesses like yours access to innovative loan products from trusted third parties at deeply discounted rates.
Currently available through the ACE/TILT Forward partnership is a working capital loan product powered by OnDeck. ACE can offer these loans to qualified businesses across Georgia at below-market rates.
Loan sizes range from $5,000 to $25,000 with terms between 6 and 18 months, and with daily ACH repayments Monday through Friday. To qualify for this loan, your business must have at least $100K in annual revenue and one year in business. Collateral is not required.
Who's the "Ideal" Borrower?
---
Business Profile
12 months or more in business
Borrower must own at least 50% of business
Personal credit score of at least 600
Cash Flow Profile
Revenues of >$100,000
$1,000 average bank balance
No more than 1-day negative bank balance/month
No more than 4 over drafts/month
At least 5 bank deposits / month
Judgments, Liens & Bankruptcy
Bankruptcy discharge >2 years
Applicants with unresolved liens or judgments within past 3 years will be declined