Photo (L-R): The ACE Women's Business Center Team – Karen Malaga, Program & Logistics Manager; Sandra Font, Director; Alejandra Diaz, Program Assistant
As part of its ongoing commitment to provide business opportunities for entrepreneurs across Georgia, Access to Capital for Entrepreneurs Inc. is realigning its leadership roles to position the organization for further growth. Sandra Font has been appointed as the new director of the ACE Women's Business Center, while former director Maria Peck will take on a new role as director of Hispanic strategies and lending. This announcement was made today by Grace Fricks, president and CEO of ACE.
"As we work with underserved populations, particularly women, people of color and low-income business owners, we continue to be strategic with our growth," said Fricks. "Both Sandra and Maria have served the community both financially and consultatively for many years and will continue to help ACE borrowers gain access to capital, coaching and connections to create and grow stable and sustainable businesses."
Font comes to ACE with more than 20 years of nonprofit experience. Most recently, she was director of business development for the Southeast Region at Consumer Credit Counseling Services d/b/a Clearpoint. In that role she managed a team, oversaw more than 50 account relationships as well as an annual budget of $1.7 million, and maintained local and national partnerships with corporations, foundations, nonprofits and government agencies. Previously she held various positions at the Georgia Hispanic Chamber of Commerce, most notably as interim president in 2008 and vice president and chief operating officer from 2000 to 2008, providing leadership to 1,200 Chamber members. In 2008, Font was named to the Atlanta Business Chronicle "100 Most Influential People in Atlanta" list.
"I am thrilled to take on this new challenge, and grateful to be joining such a talented and professional team," says Font, a Leadership Atlanta alumna, class of 2008. "I look forward to empowering women, minorities and low- to moderate-income entrepreneurs through financial education and training across Georgia."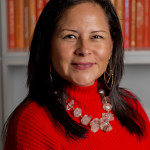 Maria Peck, previously the director of the ACE Women's Center, will lead one of ACE's biggest projects slated to begin this year. Peck will lead the nonprofit's Hispanic initiative, starting in the Gwinnett area. "After three years of serving in the community as director of the ACE Women's Business Center, I'm eager to have an impact on the local Hispanic community's business growth by helping provide better access to capital," says Peck. "I look forward to watching firsthand the tangible outcomes that can result from a business owner's infusion of capital." Peck's focus will be on providing access to commercial loans of $50,000 and greater and being visible in the Hispanic community by giving presentations and collaborating with other organizations. Peck started working at ACE as a microlender after working with ACCION USA (a national microlender), owning her own business, and gaining more than 15 years of sales and marketing experience in Atlanta and New York.