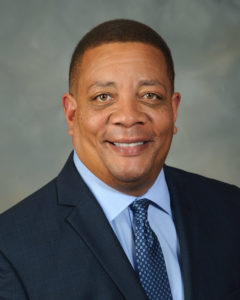 ACE is pleased to announce Ray Pennie has joined the organization as president of business development.  Pennie will be responsible for leadership of the lending and entrepreneurial education teams, and increased opportunities for greater small business growth.
"I'm pleased to welcome Ray to our team," said Grace Fricks, ACE's president and CEO. "His leadership in working with underserved markets and developing high-performing teams is the perfect mix of expertise that will be beneficial to the growth and success of ACE. Ray understands our mission to help grow small businesses with capital, coaching and connections."
ACE recently reached a significant milestone — more than $50 million in capital provided to Georgia's underserved small-business owners of color, women, low-income entrepreneurs and others who lack equitable access to small-business financing across Metro Atlanta and rural North Georgia. Since 2000, ACE has loaned more than $53 million to over 840 entrepreneurs, which has created or saved more than 7,100 jobs in Georgia. ACE's hallmark service is its combination of capital, coaching and connections.
Pennie is well-known in the banking, financial, and nonprofit industry with 30 years of experience, working in commercial and residential lending, asset management and financial education.  Prior to joining ACE, he was vice president of business development at Clearpoint Financial Solutions. In addition, Pennie has a proven record of facilitating long term business relationships with both customers and industry leaders.  His strong winning attitude and personality are assets that will complement and enhance ACE's ability to meet the needs of our clients as we continue to provide quality, innovative products to the marketplace.
Before he began his career in banking, Pennie proudly served for six years in the U.S. Navy as a cryptologic technical operator.
"It's exciting to join an organization with such a great track record and so much opportunity to grow," declared Pennie. "I'm looking forward to getting started and being a valuable addition to the team."