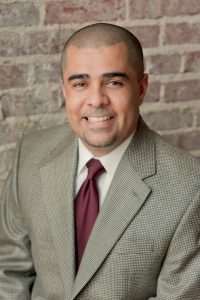 Please welcome Zabdiel "Zab" Mendez, who joined ACE last month as our commercial loan officer for Northwest Georgia, based in Dalton.
He brings more than 20 years of banking experience to the job, including loan and branch management with Synovus, Regions Bank, Alliance National Bank, and Community & Southern.
"I'm really excited about the opportunities I'm going to have with ACE to help people realize their goals and dreams," he says.
Mendez was born in Mexico City to missionary parents, and he grew up among the border towns of the Southwest, so he is fluently bilingual. Much of his volunteer work involves outreach to Northwest Georgia's large Hispanic community.
He is involved in the following organizations: Northwest Georgia Healthcare Partnership, Dalton Civitan Club; United Way of Northwest Georgia; the Dalton Education Foundation; Greater Dalton Chamber of Commerce; The Whitfield-Murray Hispanic Business Advisory Council; and the Georgia Association of Latino Elected Officials. He was recognized as one of the "Top 20 Under 40" honorees in Dalton Magazine.
Still, most of his down-time can be traced back to his evangelical roots.
"My social life revolves around New Life Baptist Ministry," he says, "where I've been a youth chaplain for more than 20 years and where I'm a Sunday School teacher. Those roles keep me very busy!"
Mendez and his wife, Claudia, live in Dalton with their three teenage children.
Zab is looking forward to assisting business owners in NW Georgia with their lending needs.  He can be contacted at mendez@aceloans.org or 706-847-4246.