Martina Edwards has been elected to one of three open seats on the Opportunity Finance Network (OFN) 2023 Board of Directors. Edwards is the Chief of Strategic Partnerships at ACE | Access to Capital for Entrepreneurs, a 23-year-old mission-based loan fund that happens to be the largest small business only focused CDFI in the state, covering metro and rural Georgia.
OFN's Board of Directors are CDFI leaders committed to finance justice. The OFN members elected new board members at their annual OFN conference in Washington, D.C. held October 15th-18th, 2023.
"I'm humbled and very excited by this opportunity to serve as a force for good to advance the work of CDFIs across the nation," Edwards said. "I hold deep admiration for our sector and the institution that OFN has built. It's also an honor and a privilege to be counted among this very worthy slate of peers."
In her role at ACE, Edwards is responsible for fundraising, developing, and managing strategic partnerships, which supports their mission of providing access to capital, combined with coaching and connections for underserved entrepreneurs. She successfully raised over $55 million in grants during her 4.5 years with ACE, which contributed to supporting its growth from $40 million in total assets to over $100 million and deepening their portfolio of investors and partners to undergird that expansion.
Edwards' campaign strategy was a clever appeal to OFN voters as an Agent of Change in the fictional animated Finance Justice League, sharing her superpowers and what drives her. "At ACE, I get to start my day knowing that I am creating a ripple effect," Edwards said," providing collective prosperity for business owners, their staff, families, and communities by democratizing access to capital and expanding opportunities." Watch her video HERE.
Also joining the OFN Board of Directors are new members Ted Piccolo, who is a board member of the ATNI-EDC, and returning board member Aisha Benson, president and CEO, Nonprofit Finance Fund. Learn about all of the OFN Board members HERE.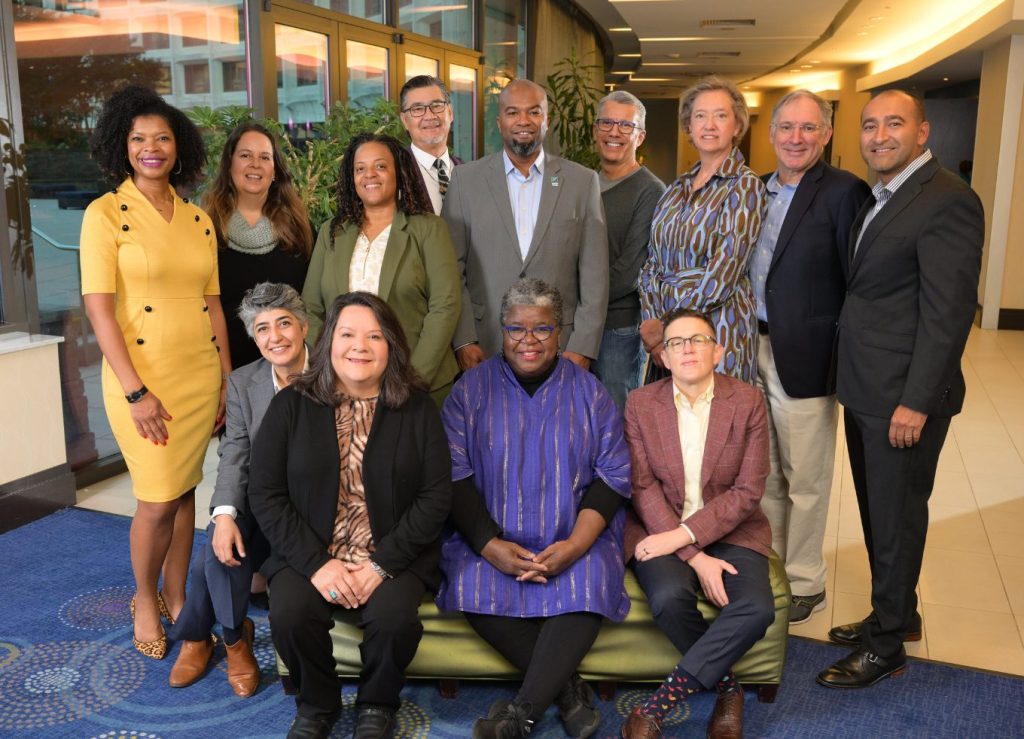 About ACE
ACE | Access to Capital for Entrepreneurs is a 501(c)(3) nonprofit and community development financial institution (CDFI) that provides loans and business development resources to help its borrowers create and grow sustainable businesses. For more than 20 years, ACE has been the resource of choice for those who are typically not financed fully by traditional lenders. Since 2000, ACE has loaned more than $200 million to 2,600+ entrepreneurs, who have created or saved more than 21,000 jobs in Georgia. With a focus on underserved people and places, ACE connects small businesses owned by women, people of color and low to moderate income borrowers in metro Atlanta and North and coastal Georgia with capital and coaching to sustain their businesses, retain their employees, and thereby support their local communities. ACE is supported by grants and other forms of funding from banks, foundations, government entities and corporations to assist in its mission to help underserved business owners. ACE has offices in Westside Atlanta, Cleveland, GA, Dalton, GA and Tifton, GA, and ACE Women's Business Center locations in Norcross, GA and Savannah, GA. For more information, visit https://aceloans.org/.
About OFN
Opportunity Finance Network (OFN) is the leading national network of community development financial institutions. Its membership of more than 400 mission lenders specializes in providing affordable, responsible financial products and services in low-income rural, urban, and Native communities nationwide. As a trusted intermediary between CDFIs and the public and private sectors, OFN partners with banks, philanthropies, corporations, government agencies, and others to create economic opportunity for all by strengthening and investing in CDFIs. 
Since its founding in 1986 and through 2021, the network has originated $100.4 billion in financing in rural, urban, and Native communities, helping to create or maintain more than 2.6 million jobs, start or expand more than 696,000 businesses and microenterprises, and support the development or rehabilitation of more than 2.3 million housing units and more than 13,600 community facility projects. For more information, visit https://www.ofn.org/.
Back to ACE News