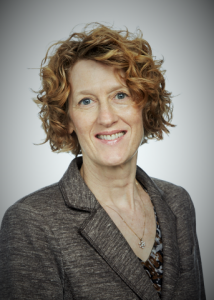 Mary Kepler was brought up by strong women.
"My mother and grandmothers taught me to get an education and be self-reliant and self-supporting," she says, with pride, noting that her mother was a nurse who became an instructor who developed the nation's first curriculum for an associate degree of nursing.
"As a result, helping women succeed is a personal passion of mine, which is why I was drawn to ACE," Kepler says.
Join us in welcoming Kepler as our newest board member; she just attended her first meeting this month.
Kepler is senior vice president and chief risk and compliance officer at the Federal Reserve Bank of Atlanta. In this role, she leads the Bank's compliance and enterprise risk identification and management efforts and the Retail Payments Risk Forum. Her responsibilities with the Forum include collaborating with financial institutions and other industry participants, regulators, and law enforcement to identify, understand, and mitigate risks in retail payments.
"The Federal Reserve, of course, is the nation's central bank and sets policy and regulation and interest rates," she says. "I'm involved in the risk management aspect of it, which is actually very similar to some of the responsibilities of ACE – to drive economic development."
Kepler says she thinks of the economy in two ways. "There's the large corporations in cities, and the small businesses that are struggling. I really like the fact that ACE supports these smaller businesses so much."
A native of Missouri, Kepler graduated from the University of Central Missouri with a BSBA in finance, and she has completed the executive development program at Northwestern. Right after college, she joined the Fed in Kansas City, where she worked for eight years before coming to Atlanta in 1992. She has worked in several roles here, including information technology and human resources.
Kepler lives with her husband in Midtown, where they both are, happily, walking distance from their jobs. She enjoys traveling, cycling, and hiking. "I love to be in the outdoors," she says. "That's my stress reliever."