Gwinnett County Small Business Assistance Program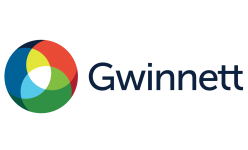 Financing available from Access to Capital for Entrepreneurs (ACE)  to small businesses located in Gwinnett County that, although challenged from the effects of the Covid-19 Pandemic, are able to pivot their operations to generate some level of continued sales.
The application deadline for this loan has passed. We are no longer accepting new applications.
Loan Eligibility:
Must be Gwinnett County-based business with 2+ years in operation
Must be a for-profit enterprise
Maximum number of employees: 500
Active Secretary of State filings and organizational documents in good standing
Must have acceptable standing at Sam.gov (registration not required)
Must submit an application via our online portal and be able to provide a required list of financial statements and documentation
Businesses ineligible for grants or loans include publicly traded companies, multilevel marketing, gambling establishments, pyramid investments, real estate investment firms (REITS), and adult entertainment
Working Capital, Inventory, Equipment or COVID-19 response
36-month Term Loan (Monthly P&I)
First 9 months of payments (P&I) are forgiven and supported by Gwinnett SBAP
The borrower will pay the remaining 27 months of P&I
UCC Filing on Business Assets or Equipment. Additional information or collateral may be required for loans over $100,000.
Individuals with 20% or more ownership in the business will be required to personally guarantee the loan.
About the Program
Gwinnett County is offering $20 million in federal CARES Act loans and grants for local for-profit businesses that have been hurt during the COVID-19 pandemic. The funds are intended to help businesses reopen their doors with such needs as deep cleaning facilities, modifying facilities to accommodate ongoing social distancing, restocking inventory, marketing to their clients, and/or paying staff in advance of reopening and achieving revenue.
About ACE
In 2004 ACE was certified as a Community Development Financial Institution or CDFI. CDFI's are mission-driven private financial institutions that are committed to supporting low-income, low-wealth, and other underserved people and communities. As the only CDFI supporting small businesses in North Georgia, ACE's goal is to promote job growth and retention by helping small business owners create and grow strong, sustainable businesses.
We create jobs, and we save jobs. ACE, as a nonprofit community lender, specializes in small-business loans coupled with business advisory services. We assist tiny start-ups and large, existing businesses – modest mom-and-pop enterprises as well as veteran, seasoned CEO's.
For questions about ACE, contact:
Phone: 678-335-5600