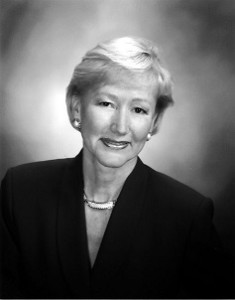 After serving as a board member, including tenure as a treasurer, for ACE for 12 years, Mitchelle Johnson is stepping down. We want to thank her for her invaluable contributions.

"Mitchelle has always been a trendsetter, beginning with her pioneering role as the Chief Financial Officer for Blue Cross Blue Shield of Georgia. She was one of the first few women in the C-suite of a major Georgia corporation.  She helped ACE reach a new level." said Grace Fricks, President and CEO of ACE. "We are so grateful for her support."
Johnson first became involved with ACE after working on a mentoring project with Fricks for the White County Rotary Club.
"Well, first of all I was impressed with Grace, who is such a transformational figure who knows how to put the right people in the right jobs to maximize their potential," Johnson recalls. "But I was also struck with the fact that ACE does so much more than just lend money. The organization also offers advice and assistance with business plans, marketing, payroll, and other aspects of business that are necessary to succeed."
Johnson previously was the CFO for Blue Cross Blue Shield of Georgia and later its Vice President of Medicare Operations. She since has retired in Cleveland, and enjoys spending her leisure time cycling with friends and family all over the globe. She also lets off steam in target practice at the local gun range.
"I have watched ACE grow from a very small operation to an organization with more than $30 million in assets," Johnson says. "There are few entities, especially in the nonprofit world, that can make that claim."
Johnson says that while she may be leaving the board, she still will happily monitor the progress of ACE. "I think it's poised for even greater things, if that is possible," she says, "and I look forward to seeing those goals met."