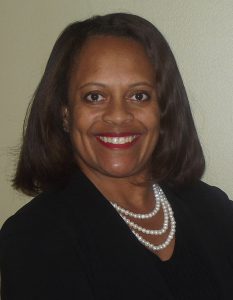 For Sibyl Slade, financial success is more than just an abstract concept. You can see physical proof of her vision in her legacy project on foreclosure prevention that is on display in the National Monetary Museum in New York City.  "It's one of those things where you're doing your job and didn't realize you were going viral. The brochure was one of the most downloaded publications in the Federal Reserve system during the crises and is still being utilized by the Federal Reserve System to this day," Slade humbly explains.
Slade, with LifePlan Financial LLC, brings 26 years of banking experience to her work, providing personalized comprehensive financial planning and advisory services to small businesses and individual families throughout Georgia, New Jersey, and Texas.
"I enjoy helping people who may be marginalized by challenged credit, but bring great ideas to the table," she says. "I like to empower them."
Slade is a longtime veteran of ACE. She has served on our Board of Directors for almost 8 years, is currently secretary, and she's on the Advisory Board for the Women's Business Center. She volunteers for speed coaching every year and can be seen at most ACE events.
"Being involved with ACE has helped me access the rural markets that interest me," says Sibyl Slade. "ACE helps people create generational wealth for families through business ownership. And we get to see the impact of our work immediately, in real time without waiting 20 years down the road."
Before joining LifePlan Financial, Slade was a financial advisor with Waddell & Reed, where she was recognized as a recipient of the firm's 2015 Pacesetter award, as well as its Chartered Retirement Planning Counselor Designation.  With 21 years of service to the Federal Reserve Bank of Atlanta, she worked as a Senior Regional Community Development Manager for the Atlanta Fed's community and economic development (CED) team. She is a 2019 nominee for the Ladenburg Institute of Women & Finance.
Slade received a B.S. in planning and economic development from Georgia State University's Andrew Young School of Policy Studies, and she is also a graduate of Kennesaw State University's certification for financial planning program.
Slade lives with her husband, Kenneth, in Powder Springs. They have three adult sons and two grandchildren. She enjoys nature, traveling, and burning rubber on her Harley-Davidson motorcycle.