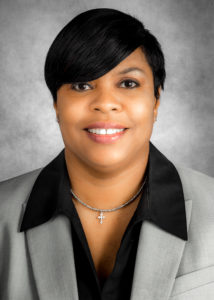 As director of community outreach and business lending, Vonda Echols is bringing vitality to Atlanta's urban core. She is focusing on the Neighborhood Planning Unit V, along with the communities surrounding Turner Field, which include Adair Park, Summerhill, Pittsburgh, Capital Gateway, Mechanicsville, and Peoplestown. ACE is implementing strategic support services to address the unique needs of the businesses in these areas as they face challenges from the redevelopment of Turner Field and the BeltLine.
"We identify areas that are in transition and gentrification and strengthen the businesses there so that they can survive the changes," Echols says. "We might take them from a home base to a storefront."
For example, Three Corners Grocery Store, which is located in a food desert in Pittsburgh, wanted to offer fresh food and vegetables. "We got that business the right refrigeration system and storage bins to make that happen, along with better, updated signage," she says.
This one-on-one approach is what drives Echols, a native Atlantan who started her career at ACE as small business loan officer. "I love to go out into the community, identify problems, and meet people where they are."
Echols studied mass media arts at Morris Brown College before earning an MBA. She currently is pursuing a degree in mental health counseling.
"My interest in helping small businesses started when I was an undergrad," she says. "I worked in a business incubator that helped small start-ups."
From there, she went to Partnership for Community Action, where she helped develop a loan program, so she was well-prepared to apply her skills at ACE.
"What I'm doing now is my passion," she says. "I love to watch a business start or expand and eventually strengthen the entire community around it."
If you are located in a community surrounding Turner Field or on the Westside and would like more information about a loan with ACE, please reach out to Vonda at 404-797-7769 or email her at echols@aceloans.org.