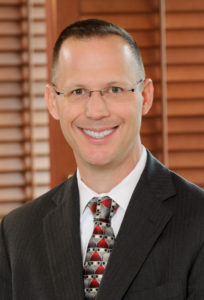 ACE is pleased to announce that William (Bill) J. Zawrotny has joined its board of directors. Zawrotny is a partner at Jones Day, a global law firm and one of the largest law firms in the United States.
"We are fortunate to have Bill join our board of talented, resourceful and trusted advisors," said Matthew D. Bozzelli, associate general counsel at Southern Company and ACE board chair. "His professional expertise, combined with his drive to be of service to others, complements our mission of helping grow sustainable small businesses in Georgia."
At Jones Day, Zawrotny works extensively on mergers and acquisitions; cross-border transactions; transactional and corporate governance issues for public and private companies; and complex ownership and corporate governance issues for private companies. He is head of the Emerging Companies & Venture Committee and serves as corporate counsel for venture capital clients and companies in their early and growth stages.
In addition to serving on the ACE board of directors, Zawrotny is an advisory board member for the Department of Management of the Kansas State University College of Business Administration, and a member of the National Advisory Board for the Business Ethics Education Initiative. Zawrotny earned a J.D. from the University of Virginia and graduated summa cum laude with a B.S. in business administration from Kansas State University. He also served as a U.S. Army intelligence analyst from 1989 to 1997.
Click here to read the biographies of all current ACE board members.