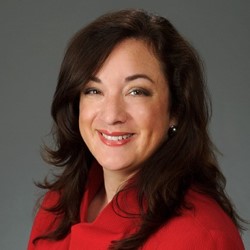 ACE is pleased to announce that Avery Tucker Fontaine has joined its board of directors. She is head of Strategic Philanthropy for BNY Mellon Wealth Management, as a component of its Fiduciary Services division.
"We are delighted to welcome Avery to our board of directors," said Matthew D. Bozzelli, associate general counsel at Southern Company and ACE board chair. "Her perspective, judgment, cutting-edge experience and thought leadership will add significant value to our board."
Tucker Fontaine has 20 years' experience in the investment and financial services industry. In her current role, she works with various BNY Mellon Wealth Management divisions to provide a holistic strategic philanthropy platform for its clients. Tucker Fontaine leads the firm's philanthropic thought leadership efforts, providing education, training, tools and solutions, and facilitating cross-functional teamwork, marketing support and national association relationships.
Previously, she held senior vice president positions as a philanthropic consultant and in business banking with Wachovia and Wells Fargo. As a philanthropic consultant, Tucker Fontaine worked with nonprofit organizations and families to obtain grants, manage foundations and endowments, engage in planned giving and conduct long-term strategic planning. During her time in business banking, she helped C-level executives at both nonprofit and for-profit organizations increase capitalization and cash flow through more efficient use of debt and working capital and streamlined payables and payroll.
Tucker Fontaine received a bachelor's degree from Sewanee: The University of the South with a dual degree in philosophy and fine arts. She received an MBA in general management, with a concentration in social enterprise, from The Fuqua School of Business at Duke University, where she was awarded the Class of 1990 Scholarship for Non-Profit Achievement and received a Dean's Recognition award.
Click here to read the biographies of all current ACE board members.