Financial Assistance to Help Disadvantaged Businesses and Low-Income Communities Throughout Metro Atlanta and Rural Georgia
ATLANTA (September 28, 2016) – Access to Capital for Entrepreneurs Inc. (ACE), a Community Development Financial Institution (CDFI) loan fund, received a $1 million award to aid its ongoing work of helping entrepreneurs build stable businesses that create jobs. The award was granted to ACE by the U.S. Department of the Treasury's Community Development Financial Institutions Fund (CDFI Fund) on Sept. 27, 2016. A total of $185 million was awarded to 196 CDFIs across the country.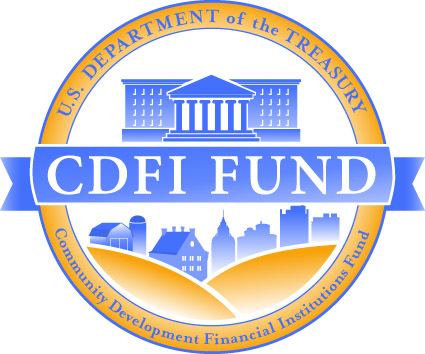 Since ACE was certified as a CDFI in 2004, it has received a total of more than $4.2 million (including this recent award) from the CDFI Fund. ACE utilizes these funds to help provide access to capital, business coaching and community connections to underserved small-business owners, particularly women, people of color, and those in low- to moderate-income communities in Metro Atlanta and rural Georgia.
"This is the first time that four Georgia-based CDFI loan funds simultaneously received financial assistance awards from the Treasury's CDFI Fund," stated Grace Fricks, president and CEO of ACE. "I believe this signals Georgia CDFIs have become a recognized resource for small business, affordable housing and downtown development. These investments are leveraged many times by CDFI loan funds so more underserved Georgia people and places move out of poverty."
During its 16-year history, ACE has infused more than $36 million into the small-business community through a range of loan products, from small-business loans of less than $50,000 to larger commercial loans up to $500,000. In August, ACE made a record-breaking 15 new small-business loans — the largest number of loans it has closed in a single month — beating its previous record of 12 closed loans set in September 2010. The 15 loans provided more than $1.7 million to small businesses and helped create or retain 217 jobs for Georgians.
One-third of these loans were made to low- to moderate-income borrowers; almost half, 47 percent, went to women business owners and new startup businesses; and 73 percent to borrowers who are people of color. ACE serves a critical role in providing capital and support to entrepreneurs who are typically overlooked by traditional financial institutions.
For more information, read about the CDFI Fund and its recent press release here, or visit the CDFI Fund's website at www.cdfifund.gov.
About Access to Capital for Entrepreneurs Inc. (ACE)
ACE is a 501(c)(3) nonprofit and Community Development Financial Institution (CDFI) that provides loans and business consulting services to help borrowers throughout metro Atlanta and North Georgia create and grow stable, sustainable businesses that generate jobs. ACE specializes in working with underserved populations, particularly women, minorities and low-income business owners, to help drive economic mobility and build stronger communities. Founded in 1999, ACE has loaned more than $36 million to entrepreneurs, which has created or saved more than 5,600 jobs in Georgia. As a nonprofit, ACE relies on operating and program grants and private contributions to support a portion of its budget. ACE has offices in downtown Atlanta and Cleveland, Ga., and an ACE Women's Business Center in Norcross, Ga.