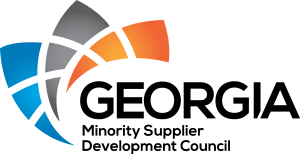 Minority Business Enterprise (MBE) Certification
The Georgia Minority Supplier Development Council (GMSDC) is the State of Georgia's leading small business development and supplier diversity organization. The GMSDCs core function remains as simple as it is effective – to certify Minority Business Enterprises, help businesses develop the capacity required to contribute to global supply chains, and then facilitate partnerships with corporations and governments looking for their services.
GMSDC Office
759 W Peachtree Street NE
Suite 107
Atlanta, GA 30308
404-589-4929
www.gmsdc.org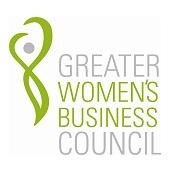 WOMEN'S BUSINESS ENTERPRISE (WBE) CERTIFICATION
The Greater Women's Business Council (GWBC) is a nonprofit Women's Business Organization—ABOUT WOMEN, FOR WOMEN, TO EMPOWER WOMEN. They are a proven leader and credible resource that delivers on empowerment through certification, education, and access to companies ready to do business with women-owned businesses. If you are interested in certifying your business as a Women-Owned Small Business, click on green box to attend a webinar and learn about the Certification Process. Any Women Business Enterprise National Council (WBENC) certified WBE, can apply for Women-Owned Small Business (WOSB) during recertification; and any woman owned-business which applies for WBENC certification, may also simultaneously apply for WOSB certification.
GWBC Office
1072 West Peachtree Street
Suite 107
Atlanta, GA 30357
(404) 846-3314
www.gwbc.org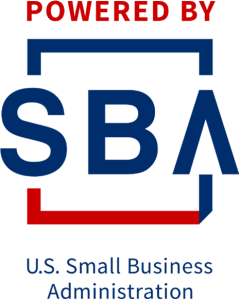 GOVERNMENT CERTIFICATIONS
---
8 (a) Business Development Program – SBA
Assists the development of small firms owned and operated by individuals who meet the SBA's criteria of "socially and economically disadvantaged." Program participants receive access to a variety of business development services, including opportunities to receive federal government contracts on a sole-source or limited competitive basis.
---
Disadvantaged Business Enterprise (DBE)
DBEs are for-profit small business concerns where socially and economically disadvantaged individuals own at least a 51% interest and also control management and daily business operations. To participate in the DBE program, a small business owned and controlled by socially and economically disadvantaged individuals must receive DBE certification from the relevant state.
---
Service-Disabled Veteran-Owned Small Businesses Program
The federal government's goal is to award at least three percent of all federal contracting dollars to service-disabled veteran-owned small businesses each year.
---
Veteran-Owned Businesses
The SBA offers support for veterans as they enter the world of business ownership. Look for funding programs, training, and federal contracting opportunities.
---
HUBZone Program
The HUBZone program fuels small business growth in historically underutilized business zones with a goal of awarding at least three percent of federal contract dollars to HUBZone-certified companies each year.
---
Women-Owned Small Business (WOSB) and Economically Disadvantaged WOSBs (EDWOSBs) Federal Contracting Program
The federal government's goal is to award at least five percent of all federal contracting dollars to women-owned small businesses each year. It authorizes contracting officers to set aside certain federal contracts for eligible women-owned small businesses (WOSB) and economically disadvantaged women-owned small businesses (EDWOSB) in specified industries where it has been determined WOSB's and EDWOSB's are underrepresented.
Checklist to apply for the WOSB and the EWOSB program. Click HERE
---
CERTIFICATION RESOURCES
WOSBs/EDWOSBs Program Regulations
Apply for and manage your Woman Owned Small Business (WOSB) or Economically Disadvantaged Woman Owned Small Business certifications in our easy-to-use single system. How to Apply for the WOSB Certification Program HERE.
Have questions? Click HERE.
If you want to apply for federal awards as a prime awardee, you need a registration. A registration allows you to bid on government contracts and apply for federal assistance. As part of registration, we they will assign you a Unique Entity ID. Register Your Entity or Get a Unique Entity ID HERE.
If you have general questions regarding the WOSB Program, please email WOSB@sba.gov or click HERE for the checklist of WOSB/EDWOSB eligibility requirements.
If you have any technical issues with submitting your WOSB/EDWOSB application, you may contact the Helpdesk HERE.
The telephone number to the Federal Service Desk is: 866-606-8220.
---
Federal Contracting Guide & Assistance Programs
Official U.S. government website for people who make, receive, and manage federal awards – Click here HERE for Federal Business Opportunities.
Do you have questions on U.S. Government contracts and grants systems? Click HERE.
Find out about the tools and support services available to help businesses contract with the government. Get Help with Government Contracting Resources HERE.
---
System for Award Management (SAM)
Establish a profile in the federal government's System for Award Management, www.sam.gov – your firm will be assigned a SAM UEI number and MPIN. The SBA has a step-by-step training video of how to register your business in the System for Award Management.  Click HERE to learn more about SAM and to start the process.
Once a SAM UEI number and MPIN is assigned, please visit WOSB.Certify.sba.gov to create a profile and begin an application
---
DUNS Number
A DUNS number is a unique nine-character number used to identify your organization. For additional information call 866-705-5711.
Registering for a DUNS number is free of charge. You will need all the information listed below to obtain a DUNS number:
Name of organization
Organization address
Name of the chief executive officer (CEO) or organization owner
Legal structure of the organization (e.g., corporation, partnership, proprietorship)
Year the organization started
Primary type of business
Total number of employees (full and part-time)
For frequently Asked Questions for D-U-N-S Number and SAM Registration click HERE
---
CAPABILITY STATEMENT
A capability statement is a one-page document of your distinct business competencies.  It includes specific information about your business and helps small businesses communicate their strengths to the public sector marketplace. May be required when submitting a bid. 
Successful firms use their Capability Statement for a number of purposes including:
To complete government registration processes
To open doors with new agencies
To provide proof of qualification
To provide proof of past performance
To set their company apart from competitors
View Capability Statements Samples HERE. Click on the green box below to View the Template.
---
NORTH AMERICAN INDUSTRY CLASSIFICATION SYSTEM (NAICS) CODES
Capturing Your Company's North American Industry Classification System (NAICS) Codes: NAICS is frequently used for various administrative, regulatory, contracting, taxation, and other non-statistical purposes. Some contracting authorities require businesses to register their NAICS codes, which are used to determine eligibility to bid on certain contracts. For NAICS & SIC Identification tools click HERE.
For NAICS Codes Lookup, click HERE. The Small Business Administration Georgia district office offers monthly trainings about Veteran's Contracting Initiatives, WOSB Contracting Programs and others.
Additional resource for the North American Industry Classification System through the Census page, click HERE.
---
ASCENT
The U.S. Small Business Administration is pleased to announce the release of a new resource for business owners focused on Government Contracting through ASCENT, SBA's free interactive platform packed with resources for women small business owners. Click HERE to sign up.
DOING BUSINESS WITH THE STATE OF GEORGIA
Understanding Bids & Contracts:
Team Georgia Marketplace is the center for e-business matching Georgia government buyers with sellers. The electronic procurement system is designed to improve practices, capacity, information tracking and procurement technology for government entities. Register or Login to Team Georgia Marketplace to do business with the State.​
---
State Purchasing Division:
The State Purchasing Division (SPD) oversees the procurement functions for the State of Georgia and manages all policies related to procurement. SPD negotiates Statewide Contracts and provides technical assistance to State Entities in conducting and evaluating entity-specific competitive bids.
---
Bid Opportunities:
Contract opportunities are posted by State and Local Government buyers via the Georgia Procurement Registry (GPR), a free web-based advertising system. Suppliers should check the GPR for potential bid opportunities from Team Georgia Marketplace and eSource​.
---
DOING BUSINESS WITH THE CITY & COUNTY
If you want to do business with a specific city or county, search online for opportunities in that specific city/county and read the process to follow and how to register as a supplier.
How to do Business with Cobb County, click HERE
How to do Business with Cherokee County, click HERE
How to do Business with Clayton County, click HERE
How to do Business with DeKalb County, click HERE
How to do Business with Forsyth County, click HERE
How to do Business with Fulton County, click HERE
How to do Business with Gwinnett County, click HERE
How to do Business with Rockdale County, click HERE
How to do Business with the City of Atlanta, click HERE
To search other cities or counties procurement departments, do a Google search including the name of the city or county and the words: procurement/purchasing/bids (e.g.: City of Dunwoody Procurement).
---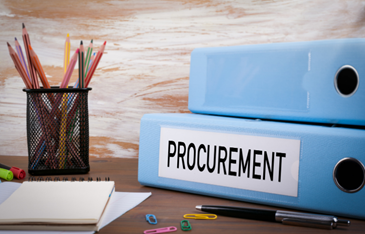 procurement/government contracting partners
Georgia Tech Procurement Assistance Center (GTPAC)
The GTPAC helps Georgia businesses identify, compete for, and win government contracts. They also assist with registration, industry selection, get your bid ready, find opportunities and 1:1 counseling. If this is what you are looking for, we would encourage you to register for the training classes they offer, click on this link to view them:
---
UGA, Small Business Development Center (SBDC), Multicultural Business Division
Using certifications as a marketing strategy for winning contracts with Corporations and the Government can be very advantageous and lucrative. With the right amount of preparation, the application process itself is not difficult, just time consuming. The UGA SBDC, Multicultural Business Division was created to provide special attention to the needs of minority entrepreneurs by identifying procurement opportunities, locating sources of capital, and supporting outreach efforts of minority business people around the State.
---
ACE Women-Owned Small Business Cohort Series
Once a year, ACE WBC presents a Women-Owned Small Business Cohort Series. The series is presented during the months of February & March. An expert presents on the following topics:
Overview of Various Types of Certifications
Capture your Business' Industry (NAICS) Codes
What is a Capability Statement? Writing your Company's Capability Narrative
Interactive Walk-Through of Federal Contractive Opportunities
Online SAM Registration
Compliance Check/Document Walk-Through
Interactive Walk-Through of Certification Submission
Stay tuned for the 2023 WOSB Cohort Series! Information will be available in December 2022.
For some people, the process to get certified can be very cumbersome. If that is the case, we have referrals with consultants who can assist with the certification process. They do charge a fee for the process, but if you would like to get connected to some of them, please contact us.
Thank you, we hope this information is helpful as you grow your business.