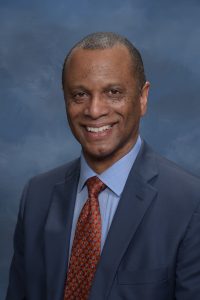 Dale Royal has joined the board of directors of ACE and is now chair of the board's loan committee, on which he served for the past year. Royal serves as the executive director for Local Initiatives Support Corporation in Atlanta, the 33rd metropolitan program office for the national social enterprise.
"We are pleased to welcome Dale to the ACE board of directors," said Matthew D. Bozzelli, associate general counsel at Southern Company and ACE board chair. "Dale's industry perspective, substantive experience and sound judgment will add significant value to the board and help drive the mission of ACE."
Royal has more than 25 years of experience financing community development projects. He has facilitated $1 billion in transactions to develop transit systems, affordable housing, commercial buildings and mixed-use developments.
In his role at Local Initiatives Support Corporation, Royal directs to Atlanta a portion of the organization's investment of $1.5 billion annually in economic development, affordable housing, community safety, good schools, local health and skill building for individuals so they can compete for living-wage jobs.
Previously, he was president of Atlanta Emerging Markets Inc., a community development organization affiliated with Invest Atlanta, the City of Atlanta's official economic development authority. Royal was responsible for the agency's involvement in the new markets tax credit (NMTC) program and other public-private partnerships. He helped win a total of $258 million in NMTC allocation and deploy $198 million to fund 18 redevelopment projects.  He also helped use NMTC funds to create a venture fund and several small business loan programs.
Royal is a native of Los Angeles. He has a bachelor's degree in economics from University of California at Irvine and a master's degree in public policy from Duke University.
Click here to read the biographies of all current ACE board members.