Good news, dieters! Dawson Wellness Center probably is not what you think. It helps you lose weight by consuming *more* food.
The mobile clinic performs hydrostatic body fat testing.
"We weigh you on a dry scale, and then we weigh you under water," explains Lynn Sweatte, who co-owns the business with her husband, Johnnie Sweatte. "We use Archimedes Principle to determine how much fat you have versus how much lean mass."
She is referring to the ancient Greek theorem that the upward buoyant force that is exerted on a body immersed in a fluid is equal to the weight of the fluid that the body displaces.
"We determine your resting metabolic rate," she says, "and what we usually find is that most people under-eat. They starve their bodies, so their bodies burn muscle instead of fat. You can correct the problem and lose weight by eating more, not less. I know how counterintuitive that sounds, but the empirical evidence shows it works!"
The couple stumbled into this scientific breakthrough while operating a Crossfit gym, which Johnnie still manages.
"We approached several banks who all turned us down," Lynn says. "We were essentially buying a client list more than physical collateral, and most banks don't want to go near that. Then we heard about ACE."
ACE loaned the Sweattes the capital needed, and they launched Dawson Wellness Center in 2012. "ACE made sure the vision we had came to fruition."
So far, business is booming with four employees. The clinic is based in Dawsonville, but it roves to serve clients in five Southeastern states. "Mostly fitness centers, but we are acquiring more corporate clients, too," Lynn says. (Click HERE for a brochure)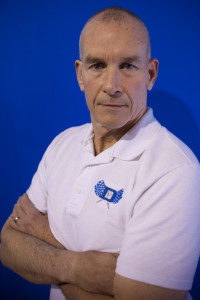 Before they entered the fitness world, Johnnie was an Army officer for 21 years, and Lynn traveled with him, teaching every grade from kindergarten through high school. She says he is a walking billboard for their business. "He went from being overweight and prediabetic to now, when he is in the best shape of his life at age 61."
Since we started, ACE has assisted many veterans with access to capital and business advisory services.  We are pleased to now be part of a Veterans Collaborative to reach out to more military veterans to help them, by providing loans and business mentoring as they start or grow their own business.
The collaborative recently launched vet.loan, an online portal where veterans can connect with local community lenders, access training modules, and learn about local resources. ACE joins a growing group of CDFI's poised to offer assistance to a much-deserved population segment. So far in 2018, the collaborative has lent more than $6 million in capital to veteran-owned businesses. Veterans interested in capital or training modules can readily access both at vet.loan. Available training modules include: financial statements, loan documentation, human resources, networking, business pitching, personal resume, additional resources and next steps, business planning, access to capital, credit, market analysis, digital marketing, business structure, and registration. All modules are free to access online. For more information about ACE's services for veterans, please contact our president of business development, Ray Pennie.