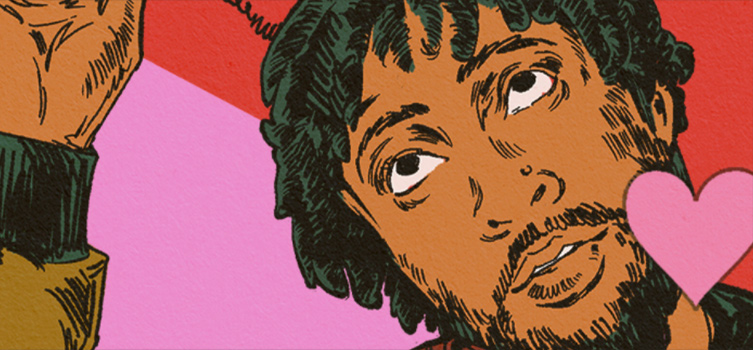 Deante' wants to give back to the women in his community by giving them the opportunity to successfully launch their own businesses.
"My girl is a nurse working two jobs and still trying to find purpose — that's a true story. I just want to help women like her, like my mother, like my friends, to have the support and resources to develop their projects and ideas.

There are so many resources out there, and Black women are the last to receive them, so I wanted to do something to tip the scales in their favor. So, whatever that dream or purpose is, let's put it on paper and get support on how to make the most out of it."

Deante' Hitchcock
Select A Step to Get Started
Step 1:
Complete a Client Profile or Sign In
Step 2
Enroll and Complete the "Starting A Business" Webinar
Webinar length: 22 minutes
Step 3
Complete the 13-module course in Dreambuilder and submit the a Business Plan.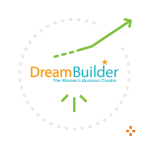 Dreambuilder is an online business education platform for anyone who wants to start a business.
As you complete each course, you will have to answer questions about your business, and at the completion of all 13 courses, you will be able to download a draft of your business plan with the answers previously provided at the completion of each course.
Each course can take 1-1.5 hours to complete.
Step 4
Schedule a 1:1 Session with an ACE WBC staff member.
We ask you to do 2 things before scheduling the 1:1 Session:
Identify the company's NAICS Codes
Select 3 potential names (these can be variations of the same name)
Identify the Company's North American Industry Classification System (NAICS) Codes.
NAICS is frequently used for various administrative, regulatory, contracting, taxation, and other non-statistical purposes. The Secretary of State requires to input a NAICS code to register a business as an LLC.
NOTE: We will discuss and refine these further during the One on One Coaching Session.
Agriculture, Forestry, Fishing and Hunting (11)
Mining, Quarrying, and Oil and Gas Extraction (21)
Utilities (22)
Construction (23)
Manufacturing (31)
Manufacturing (32)
Manufacturing (33)
Wholesale Trade (42)
Retail Trade (44)
Retail Trade (45)
Transportation and Warehousing (48)
Transportation and Warehousing (49)
Information (51)
Finance and Insurance (52)
Real Estate and Rental and Leasing (53)
Professional, Scientific, and Technical Services (54)
Management of Companies and Enterprises (55)
Administrative and Support and Waste Management and Remediation Services (56)
Educational Services (61)
Health Care and Social Assistance (62)
Arts, Entertainment, and Recreation (71)
Accommodation and Food Services (72)
Other Services (except Public Administration) (81)
Public Administration (92)
Select A Business Name
To ensure your business name is available, do a business search of the name of the business you want to register as a Limited Liability Company (LLC) with the Secretary of State. You want to make sure that the name is not already registered as "Status Active."
QUICK TIP: Check for available domain names!
Ready to schedule?
Appointments will be scheduled via Calendly and will last approximately 15 minutes. During the Zoom meeting, the business will be registered with the Secretary of State as an LLC. ACE WBC will remit the payment to the Secretary of State.
Step 5
Email the Certification of Organization to the ACE WBC staff once received.
Clients need to commit to letting ACE WBC know when the registration from the Secretary of State is completed.