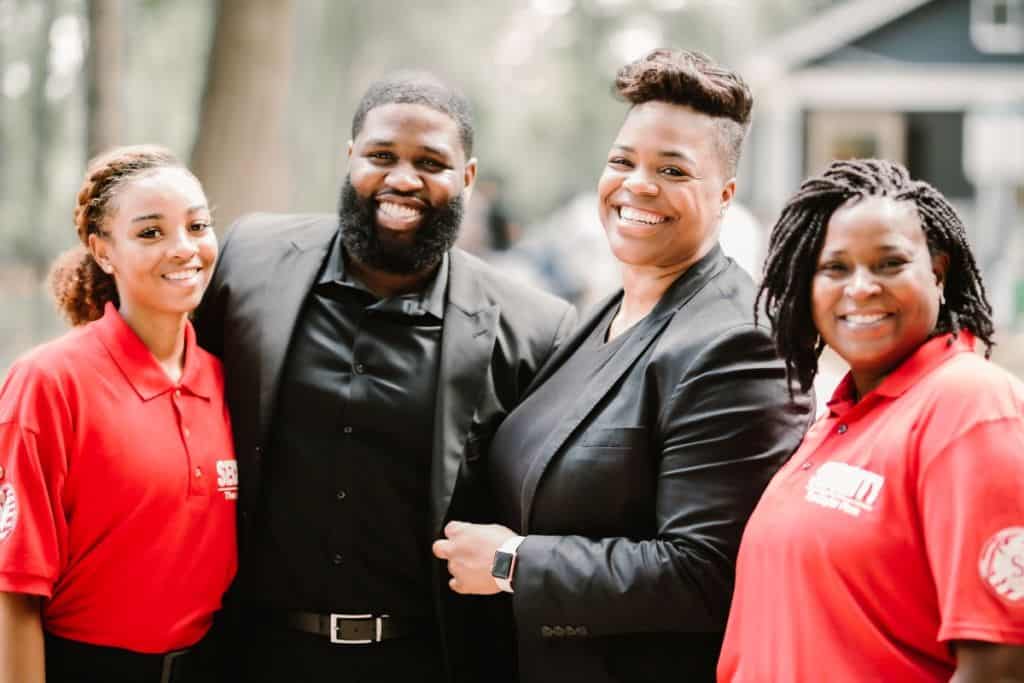 By the time Jamine Moton walked away from the world of collegiate track and field in 2004, she was a national champion, a hammer throw record holder, an Olympic alternate and a future hall of famer. However, when she retired from her sport, Moton didn't leave her identity as an athlete behind her. Rather, in 2014 she combined her skillset as a track star with her passion for protecting people to start her own company: Skylar Security, a private security company that emphasizes client support, success and retention.

After years of working full time for the Clayton County Police Department, Moton left at the beginning of 2018 to focus on growing Skylar Security. However, one question loomed large over her: how to grow her company into the viable long-term business she envisioned. She knew that 2019 was going to be a year of growth for her company, and she realized she would need help.

After being turned down for a line of credit by her bank- despite having an excellent relationship with them and over $10,000 in her personal checking account- she was introduced to ACE through a colleague with WE Atlanta. She approached ACE for help and received a $30,000 loan through SAGE- a special program designed to help small business owners finance their operational business needs. The loan made the difference for the company to start the year strong, allowing Moton the runway needed to scale her business financially. In a short time, Moton's relationship with her ACE business coach began paying big dividends, including changes in price points, and the company is now looking to scale to $1 million in revenue and 200 security providers.

The SAGE program allows borrowers to have a more affordable rate by providing funds to "buydown" the rate a few percentage points or deferred loan payments. Participants are also provided complimentary business advisory services.

For more on Jamine's story, visit https://www.mycnote.com/blog/skylar-security/
"I've learned over the years that helping others is an option. In helping others, understanding the needs of others is easier said than done. ACE found a way to service the capital needs of so many entrepreneurs. In doing so, they've removed a frequent barrier to growth… lack of funding. Skylar is forever grateful."

Jamine Moton
Contact Skylar Security