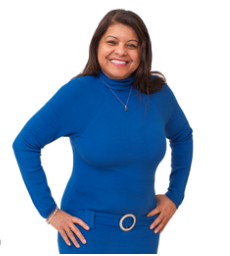 Click here to Visit Nature's Own Herb Shop Website
ACE's success in providing essential support for small business owners is embodied in clients like Ardina Pierre who first came to ACE in 2010. Owner of Nature's Own Herb Shop, Ardina Pierre is not only a registered nurse and certified nutritionist, but she's also a successful businesswoman and entrepreneur. In addition to her store, Ardina now owns the retail plaza in which it is located.
Ardina first approached ACE in search of funding to update the facade of her storefront and plaza, which had been built in 1949. Since that time, ACE has helped Ardina reduce her overhead with a variety of loans, which ultimately allowed her to grow her business and hire additional staff. Through ACE's Save and Sustain loan program in partnership with the Georgia Environmental Finance Authority (GEFA), Ardina was recently able to improve her building's energy efficiency by replacing old HVAC systems, further reducing costs and lowering energy consumption.
In February of 2017, Ardina earned her Doctor of Naturopathy diploma.
Back to "Meet Some of Our Clients" Page