Click here to Visit Gold City Growlers' Website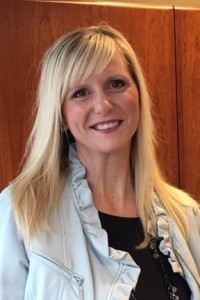 Growlers, or large, reusable, specialty containers for "beer to go," have been quenching thirsts all over Atlanta, Athens, and other cities, but the trend had not found a vendor in the mountains until now. Gold City Growlers will hold a grand opening on Labor Day weekend at its headquarters in downtown Dahlonega, on 10 South Chestatee Street.
"Growlers are all the rage, and we saw an opportunity to bring them to this market in a way that grows our local economy," says Nicole Wimpy, who co-owns the business with Travis and Staci Johnson. "For our theme, we're sticking with the gold rush heritage of this area." Gold City Growlers will tap from 20 kegs and offer six- and 12-packs from a rotating selection of craft beers, most of them brewed in Georgia, such as the popular Terrapin from Athens and Hop Dang Diggity, made in Alpharetta. Customers can select a glass-and-ceramic growler to hold 32 or 64 ounces, which then will be sealed with plastic, to make the containers easy to transport. GCG will also sell private-label libations from local wineries – "Fool's Gold" white and "Prospector Red" – and snacks such as meats, cheeses, pretzels, nuts, and other "pub grub," along with unusual gift items. This "beer cake" will be one of the unusual gift items for sale at Gold City Growlers.
"We won't be like a bar or restaurant," Wimpy said. "More like a high-end convenience store where you can pick up something for a party or special night on the town."
The shop is located near Wimpy's other businesses, Jolie Day Spa and Dahlonega Marketplace, a venue for special events such as weddings and concerts. Wimpy has used three business loans from ACE to launch her enterprises. "ACE has been the key to our success in all of our ventures," she said. "We had just paid off the loan for the day spa, so we thought, why not take out another to keep expanding our operations?"
Back to "Meet Some of Our Clients" Page