Fulton County
Emergency Loan Program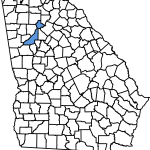 Applications are NOW being accepted

Financing available to SMALL BUSINESSES LOCATED IN FULTON COUNTY (GEORGIA) for assistance with recovery from the effects of the COVID-19 pandemic.
Many small businesses in Fulton County have been impacted by the effects of COVID-19 and are suffering from interruption of normal business activity. ACE, with the support of the Fulton County Commission, has created the Emergency Loan to provide financial assistance to small businesses to speed recovery.
Up to $50,000
Must be located in Fulton County (Georgia)
Requires 2+ years in business.
All you need to do is apply online. You'll be asked to provide the required documentation to ACE by fax, mail, or email. A final decision will be made as quickly as possible.
At ACE, we give people a chance when others can't!